Auli
Auli is one of the Beautiful destinations in Uttrakhand which attract every tourist and it is located in Chamoli district of Garhwal region in Uttarakhand, and it's covering an elevation from 2519 Mts to 3050 Mts above sea level Auli is very famous destination for skiing in India, The skiing activity in Auli run by the GMVN (Garhwal Mandal Vikas Nigam) A Government Enterprises, Auli is 16 km from Joshimath is an ideal winter resort run by Garhwal Mandal Vikas Nigam (GMVN) and near the world-famous Badrinath Temple, Auli proffers an unspoiled ambiance. The harsh frosty storms, the sylvan peaks and the long stretch of snowy valleys would make idyllic surroundings for a skier. Tourist is advised to bring their winter clothing, socks, glasses, cap, mufflers, pullovers.
Auli is often compared with the best ski resorts of the world by the foreigners and has also hosted the First SAF Winter Games in the year 2011. Auli Artificial Lake is a pristine lake perched at an astounding elevation which is one of the world's man-made lakes, The best season to visit Auli is all through the year. Tourist attraction in Auli is Snow Skiing and is best from November to March.
Khajjiar
Khajjiar "Mini Switzerland of India"  Khajjiar is one of the Top 10 hill stations in Himachal Pradesh situated in the middle of Dalhousie and Chamba will offer you a memorable holiday experience, Khajjiar is a popular destination among tourists especially for honeymoon and peaceful stay in the lap of Himalaya,  Khajjiar is a small town near Dalhousie which provides tourists a unique combination of  beautiful lakes, forest, and pastures,Khajjiar is situated at a height of 6500 feet and bestowed with natural beauty and pleasant climate,
Some of the places to visit in Khajjiar are Khajji Nag Temple, Khajjiar Lake & Ground, Kailash View, Panch Pandav Tree, Kalatop Wildlife Sanctuary and Golden Devi Temple. You can also enjoy horse riding, Khajjiar with its beautiful lush green ground, lake, fine walks qualify as a worthy place to visit. If you are planning to visit Dalhousie or Chamba then never forget to spend at least a day. Tourism in Khajjiar definitely offers you a peaceful and memorable holiday experience.
Manali
Manali is a stunning Hill stations in Himachal Pradesh surrounded by massive snow-clad mountains and thick pinewood forests immensely popular vacation spot for domestic and foreign tourists, Situated at an altitude of 1950 mt, Its widespread appeal draws everyone from adventure sport enthusiastic and vacationing families and honeymoon couples and hippie backpackers, Manali is the top spot in the Kullu Manali valley and is blessed with many attractions. Manali literally means the abode of Manu and hence this place has huge importance from the perspective of the ethnic culture and tradition of India.
Manali is fueled by two main seasons. The summer Holiday season when many best people and families travel to this place on Manali holiday packages and the second big push to Kullu Manali tourism comes from the wedding season with thousands of honeymoon couples heading to the region, Manali is one of the Best honeymoon places in India. Over the last few years Manali has developed into a major hill resort, And some of the best places to visit near Manali is – Mall Road, Hadimba Temple, Rohtang Pass, Solang Valley, Beas River, Nehru Kund, Manu Temple.
Mount Abu
Mount Abu is the only Hill stations to visit in Rajasthan, the average height level of 1219 mt from the sea level, Tourist from India and international also plan their vacations around the famous winter festival held in Mount Abu, Mount Abu is surrounded by lakes, rivers, forests, and waterfalls, Mount Abu was the home of many saints and sages in the old days. Legend has it that all the 330 million gods and goddesses of the Hindu pantheon used to visit this holy mountain, The townhouses several Hindu temples like Jain temple, Brahma Kumaris is most of which were built in the ancient and the medieval periods.
The name Mount Abu refers to the mythical snake Arbuda who once saved the life of Lord Shiva's sacred bull, Nandi. The region was thus named Arbudaranaya that literally means the 'forests of Arbuda, The hill town has been of importance since the Vedic period and is mentioned in the Puranas as the place where the sage Vashishta retired following his conflict with the sage Vishvamitra. The mountains were later ceded as a part of the Rajputana kingdom and were used as a summer resort for the royal Rajput family.
Munnar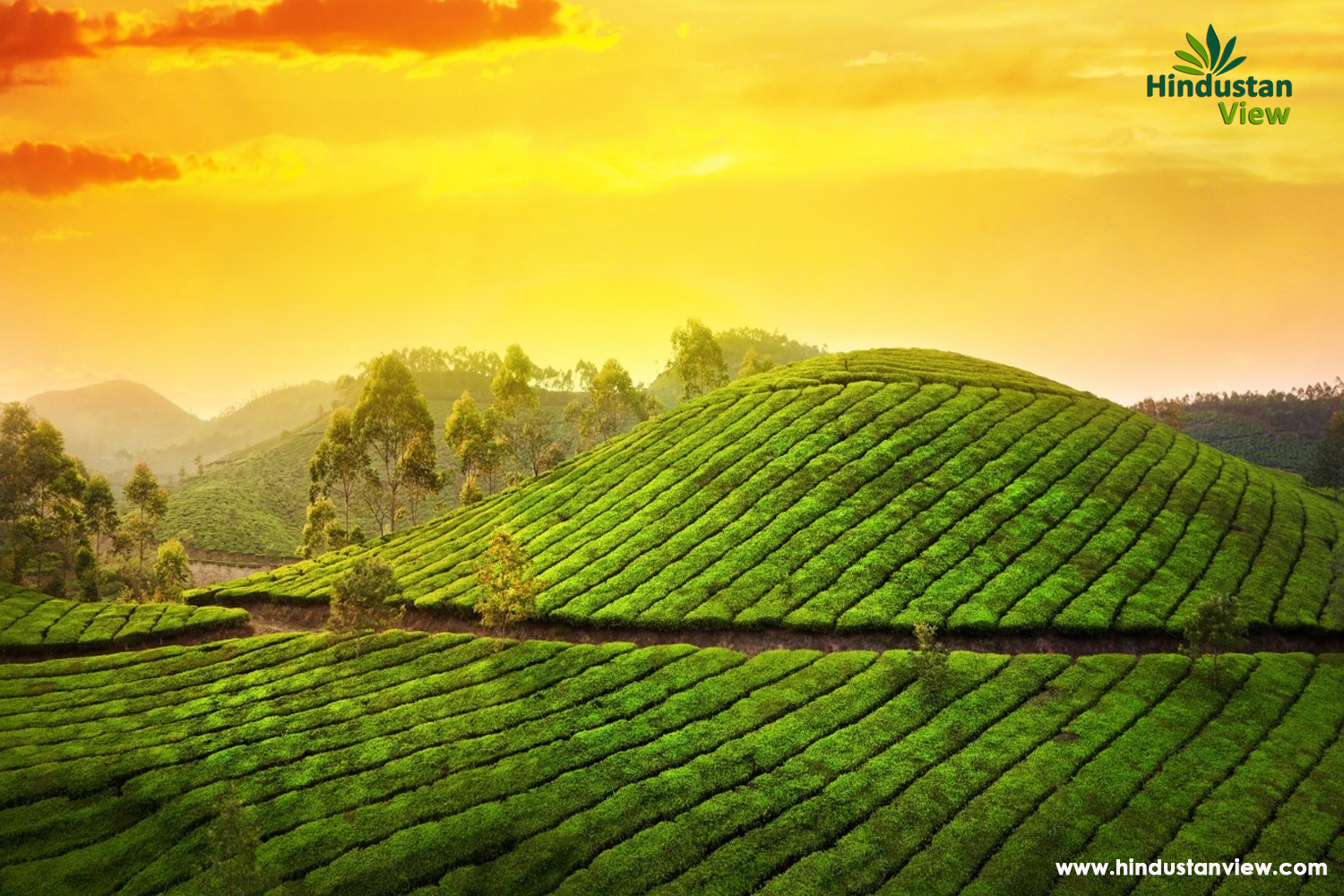 Munnar one of the Best Honeymoon destination in Kerala situated in Idukki district in Kerala, distance around 110.6 km from Cochin International Airport, it is situated at around 1700 mt above sea level, Munnar is famous for its beautiful greenery, mountains, waterfalls, calmness, beautiful lakes which offers pleasurable boat rides, honeymooners and tourists throughout the year which enabling one to enjoy the surrounding hills and landscape, Munnar is also known for Neelakurinji flowers which bloom once in 12 years.
Munnar is a perfect place for trekking. Tea and coffee plantation further add to the beauty of the hill station. and Eravikulam National Park is famous for its endangered inhabitant which is spread over an area of 97 sq km, this park is residence to several species of rare butterflies, animals, and birds. and this hill station was the summer resort of the erstwhile British Government in South India. Munnar is an ideal place for the tourist to really enjoy and relish their holidays with their family and friends. Munnar is one of the main tourist places to visit in Kerala where you must visit at least once in your lifetime.
Mussoorie
Mussoorie is known as the Queen of the Hills and one of Best hill stations in Uttrakhand. 33.7 km from Dehradun, it is situated at a height of 2003 mt above the sea level, it provides an excellent respite to people for those who looking for relief from the hot sultry conditions of the plains, especially since it is close to Delhi people make the weekend trip as well. The name Mussoorie which was found in abundance here after the discovery of this hill station gradually developed as the main center of tourism and beauty, business and education, the renowned hill station has had as enthralling cham over the colonial master of India.
Tourist are advised to book hotels in advance before scheduling you to trip in holiday season, and driving in the city is not very easy if you are not familiar with the roads and its advised to travel with a driver who is well acquainted with roads in the city, and its advisable to carry light woolen clothes as the place remains cool for the most part of the year.
Shimla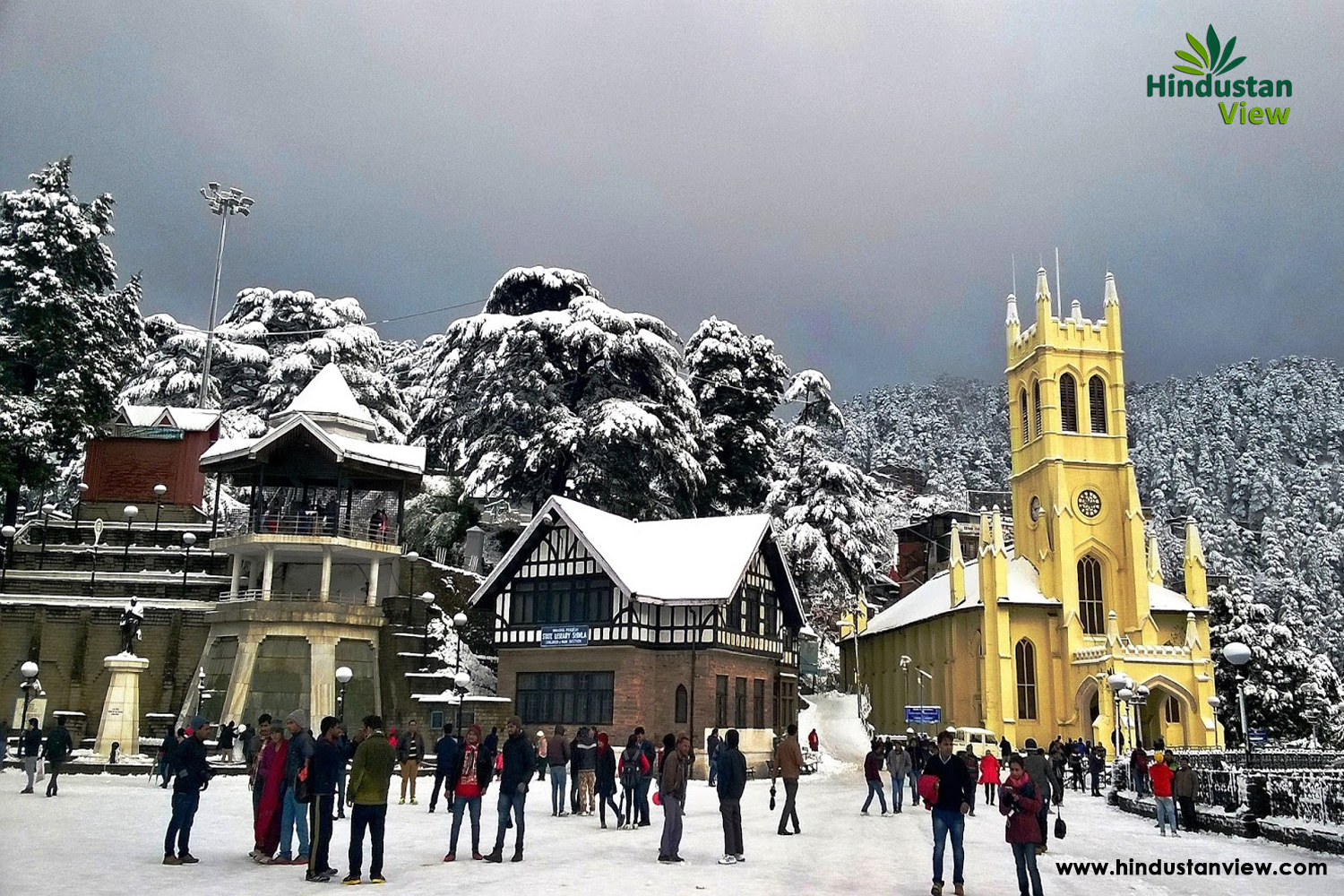 Shimla One of the most famous and Best Hill stations to visit in India.  Shimla was the country's focus for the better part of every year and now, is the state capital of Himachal Pradesh. This lovely hill station was 'discovered' by the British who immediately fell in love with this place. In fact, they went to the extent of declaring Shimla as their summer capital. Shimla is today well-developed facilities. easy accessibility and numerous attractions making it one of India's most popular hill resorts. This beautiful hill station derives its name from "Goddess Shyamla" who is supposed to be an avatar of Goddess Kali. The unique thing about Shimla is that it still retains its colonial charm and this creates an ambiance that is not found anywhere else in India. Within the town are a host of splendid colonial edifices, quaint cottages, and charming walks. Shimla offers a variety of shopping, sport and entertainment activities.
Traffic is banned from the central part of town so walking anywhere is pleasant – even when huffing and puffing uphill. A passenger lift provides a quick route between the eastern Mall and Cart Rd. Porters will carry your luggage uphill (about ₹100 from Cart Rd to the Mall) Shimla is one tourist destination that can be visited any time during the year. Summers are warm with cool and pleasant evenings while winters are bone-chilling and the temperatures can fall below zero. Shimla is one of the longtime Tourist places in Himachal Pradesh among the tourists. A jagged line of distant snowy peaks is clearly visible for about half the year. From mid-July to mid-September Shimla is frequently wreathed in cloud, and in winter it often gets a carpeting of snow.