Tourist Attractions in India:- India is a multicultural and attractive country with a wide range of tourism destinations to satisfy the tastes and inclinations. India has something for everyone, whether they are interested in history, culture, nature, spirituality, adventure, or relaxation. India is celebrated for its numerous spiritual practices, among which are associated with Hinduism, Buddhism, Jainism, Sikhism, Islam, Christianity.
India has a long and distinguished past, culture, and civilization that dates back to the Indus Valley civilizations, which flourished between 2500 and 1900 BCE. India is also a vibrant and colorful country with different religions, dialects, ethnic groups, and traditions. It is the world's largest democracy, the seventh-largest country in terms of land area, with a population of over 1.42 billion people it has become the second-most population country in the world.
Top 10 Tourist Places in India
1, Goa
Goa – One of the best tourist attractions in India, A paradise in the South Pacific celebrated for its beautiful beaches, extensive culture, and exciting Goa's nightlife. Goa's historical sites, delicious meals, and exciting water sports are the ideal fusion of Portuguese and Indian influences. You can unwind on the beautiful dunes, tour the colonial churches, go clubbing, practice yoga or engage in meditation.
2, The Statue of Unity – Gujarat
The Statue of Unity is the highest statue in the world, with a height of roughly 182 metres (597 feet) including the base, It is situated in Gujarat's Narmada district next to the Sardar Sarovar Dam on the Narmada River. Ram V. Sutar, an Indian sculptor, designed the statue. Sardar Patel appears holding a staff and wearing traditional Indian costume. It was inaugurated by the Indian Prime Minister Narendra Modi on October 31, 2018, Sardar Vallabhbhai Patel's 143rd birthday. It has developed to be an important tourist attraction, millions of tourists comes here from across India and globally.
3, God's Own Country – Kerala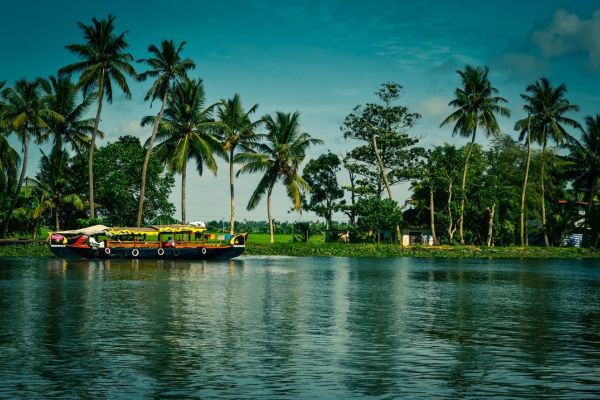 Kerala – God's Own Country is a rich and beautiful land of nature. Kerala is endowed with verdant hills, relaxing backwaters, gorgeous beaches and rare animals. You may take a houseboat tour through the Kumarakom and Alleppey backwaters, tour Munnar's tea fields, search for elephants in Periyar National Park, sunbathe on Kovalam Beach, or get Ayurvedic treatments.
4, Gulmarg – Kashmir
Gulmarg – A mountain station and ski resort with stunning Himalayan views. Gulmarg is famous for its gondola ride, which is the world's second tallest cable car. Skiing, snowboarding, golfing, trekking, and horseback riding are also available. Gulmarg is well-known tourist destination India.
5, Taj Mahal – Agra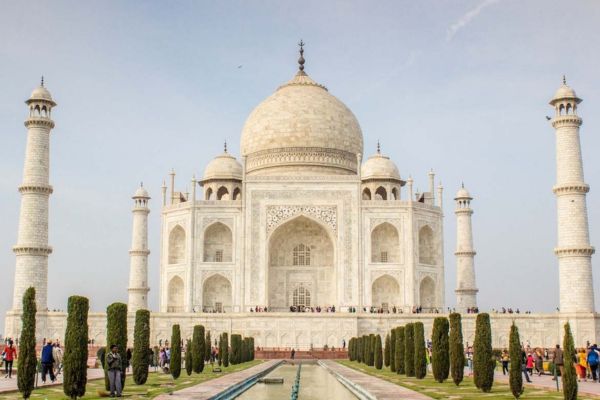 Agra – A place where the Taj Mahal, one of the Seven Wonders of the World, is located. The Mughal emperor Shah Jahan constructed the Taj Mahal, a famous structure and a representation of love, for his cherished wife Mumtaz Mahal. This white marble mausoleum's beauty and craftsmanship may be appreciated, and you can also explore nearby sites like Fatehpur Sikri. Agra Fort, Mehtab Bagh.
6, Delhi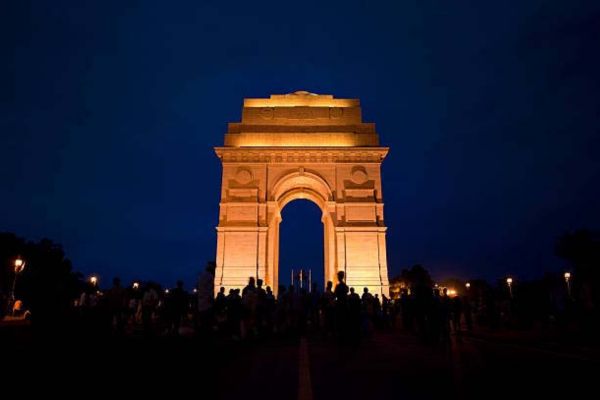 Delhi – The nation's capital and a crossroads of civilizations, beliefs, and culinary traditions. Delhi is home to several monuments, temples, museums, and markets that all bear witness to its colorful and illustrious past. You may travel to places like Chandni Chowk, the Red Fort, India Gate, Rashtrapati Bhawan, Qutub Minar, Lotus Temple, Akshardham Temple, and Humayun's Tomb.
6, Thar Desert – Jaisalmer
Jaisalmer, known as the "Golden City," is an intriguing and historic city in the Indian state of Rajasthan. It is famed for its amazing golden sandstone architecture, grand forts, and a one-of-a-kind desert environment. Sonar Quila (Golden Fort) is another name for Jaisalmer Fort. It is a UNESCO World Heritage Site and one of the world's largest completely maintained fortified cities. The golden color of the fort is a result of the use of yellow sandstone in its construction.
7, Mysore – Karnataka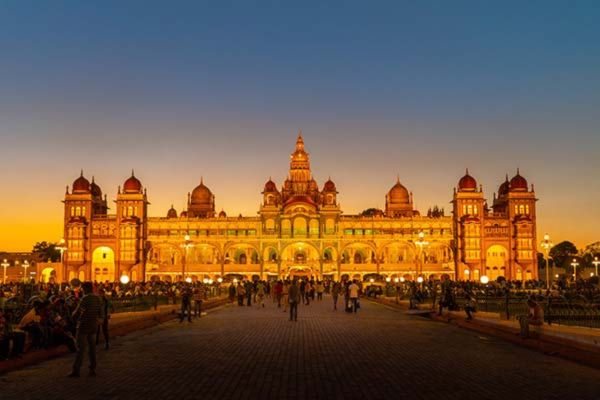 Mysore Palace is a gorgeous and ancient palace in Mysore, Karnataka, India. one of the most iconic and grand royal mansions in the kingdom, built in the Indo-Saracenic style with Rajput and Mughal elements. The three-story palace, which encompasses multiple buildings, courtyards, and gardens, is distinguished by finely built domes, arches, and turrets, as well as a stunning exterior covered with colorful artwork. Throughout the year, a significant amount of tourists visit Mysore Palace.
8, Kashi, Banaras, Varanasi – Uttar Pradesh
Kashi also known as Varanasi, or Banaras, is one of oldest and holy city in the world, is situated on the bank of Ganga river in Uttar Pradesh, and it's home to millions of pilgrims and visitors from all over the world and bears tremendous spiritual significance for Hindus. Kashi Vishwanath Temple is dedicated to Lord Shiva. One of the 12 Jyotirlingas in India, the most sacred temples in India and a popular destination for pilgrims. People with faith travel to Banaras to take part in various kinds of religious rites, such as cremation ceremonies and washing in the Ganges to atone for their wrongdoing.
9, Leh – Ladakh
Leh is the Union Territory of Ladakh in the extreme northern part of India. It is a colder, high-altitude desert location that enthrals tourists with the breathtaking views, Tibetan Buddhist culture, and exciting activities. The breathtaking landscapes of Leh Ladakh are well known, which includes snow-capped mountains, lush green valleys, and stunning blue lakes. Some of the Himalayas' most beautiful scenic vistas may be found in this region. It is one of the best tourist attractions in India. The most beautiful lake in the area is Pangong Tso, with its mesmerizing blue color that changes according to the sunlight.
10, Darjeeling – West Bengal
Darjeeling is a famous hill station in West Bengal. It is widely recognized for its scenic beauty, rich tea gardens, and pleasant climate, and is situated in the eastern Himalayas. Darjeeling Ropeway, a UNESCO World Heritage Site, and the Darjeeling Himalayan Railway is the cable car ride from Singamari to the North Point gives beautiful aerial views of the valley and tea plants. Mall Road is a busy roadway filled with shops, restaurants, and cafes.