Coronavirus outbreak India: COVID-19 cases in the country mounted to 31,332 on Wednesday morning, and 1,007 people have succumbed to the disease. while 7,696 people have recovered, according to the Health Ministry data.
Maharashtra remained the worst-hit state with a total number of COVID-19 cases rising to 9,318, followed by Gujarat which reported 3,744 cases and Delhi which have reported 3,314 cases.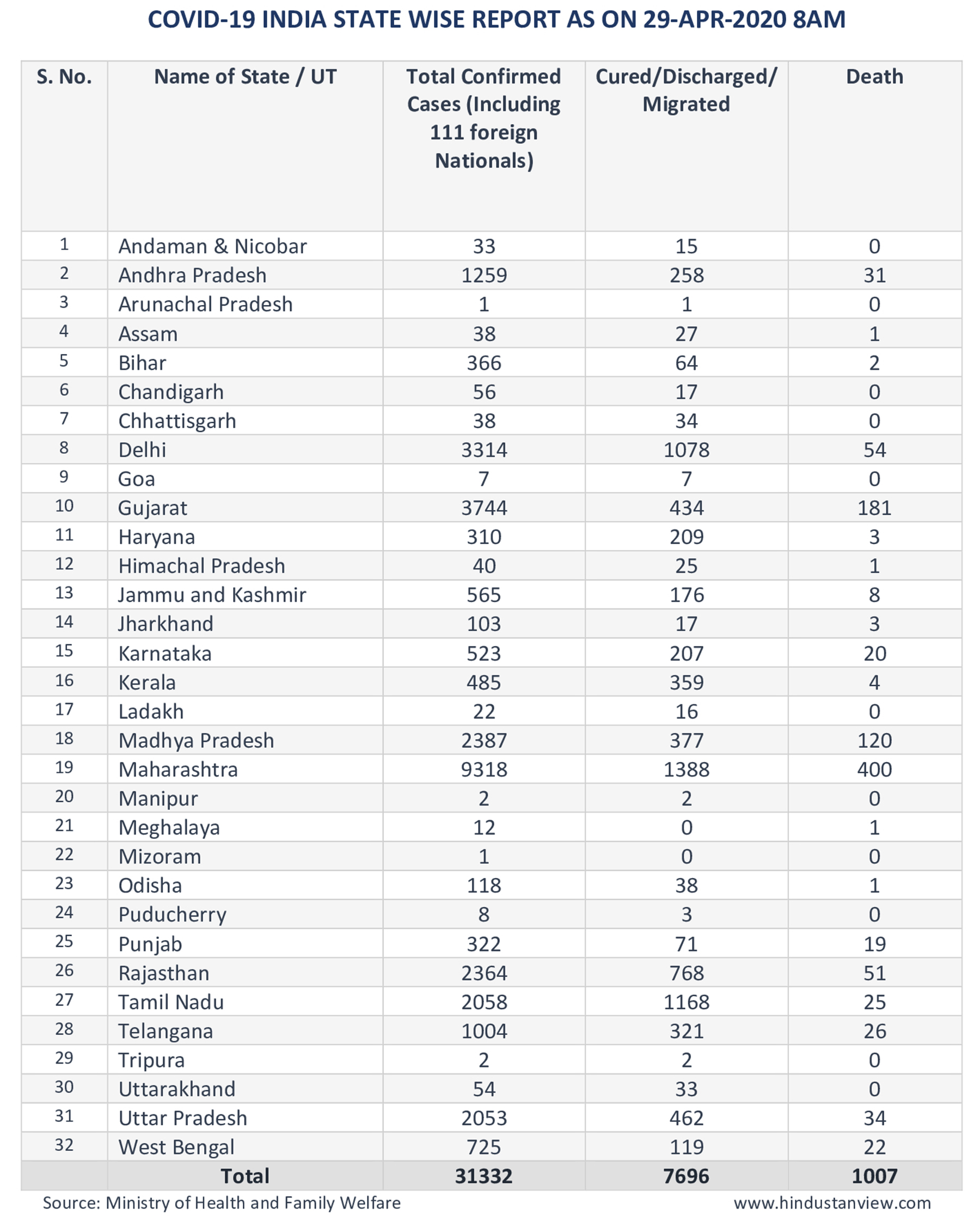 Coronavirus pandemic has infected more than 3.1 million people and killed at least 216,000 worldwide. More than 1 million cases have been recorded in the United State, including at least 58,000 deaths. according to Johns Hopkins University.
Serum Institute of India, the world's largest vaccine maker, is a manufacturing partner of the Oxford University initiative, one of seven such partners worldwide. Tuesday brought rare good news in the world's war against the deadly COVID-19 pandemic. Scientists at the Rocky Mountain Laboratories in Hamilton, US, reported that six rhesus monkeys inoculated with the Oxford University vaccine and then exposed to heavy quantities of the novel coronavirus were healthy 28 days later, The New York Times said in a report.
Published: Hindustan View 29/04/2020