Coronavirus Pandemic in India: After 678 new cases reported in the past 24 hours, The total number of COVID-19 confirmed cases reported 6412, The death toll from COVID-19 rose to 199 while 503 patients have been cured/discharged. Maharashtra remains the worst affected state with 1,364 cases, followed by Tamil Nadu at 834 and Delhi at 720, Rajasthan at 463, and Telangana at 442, as per the latest figures from Union Health Ministry.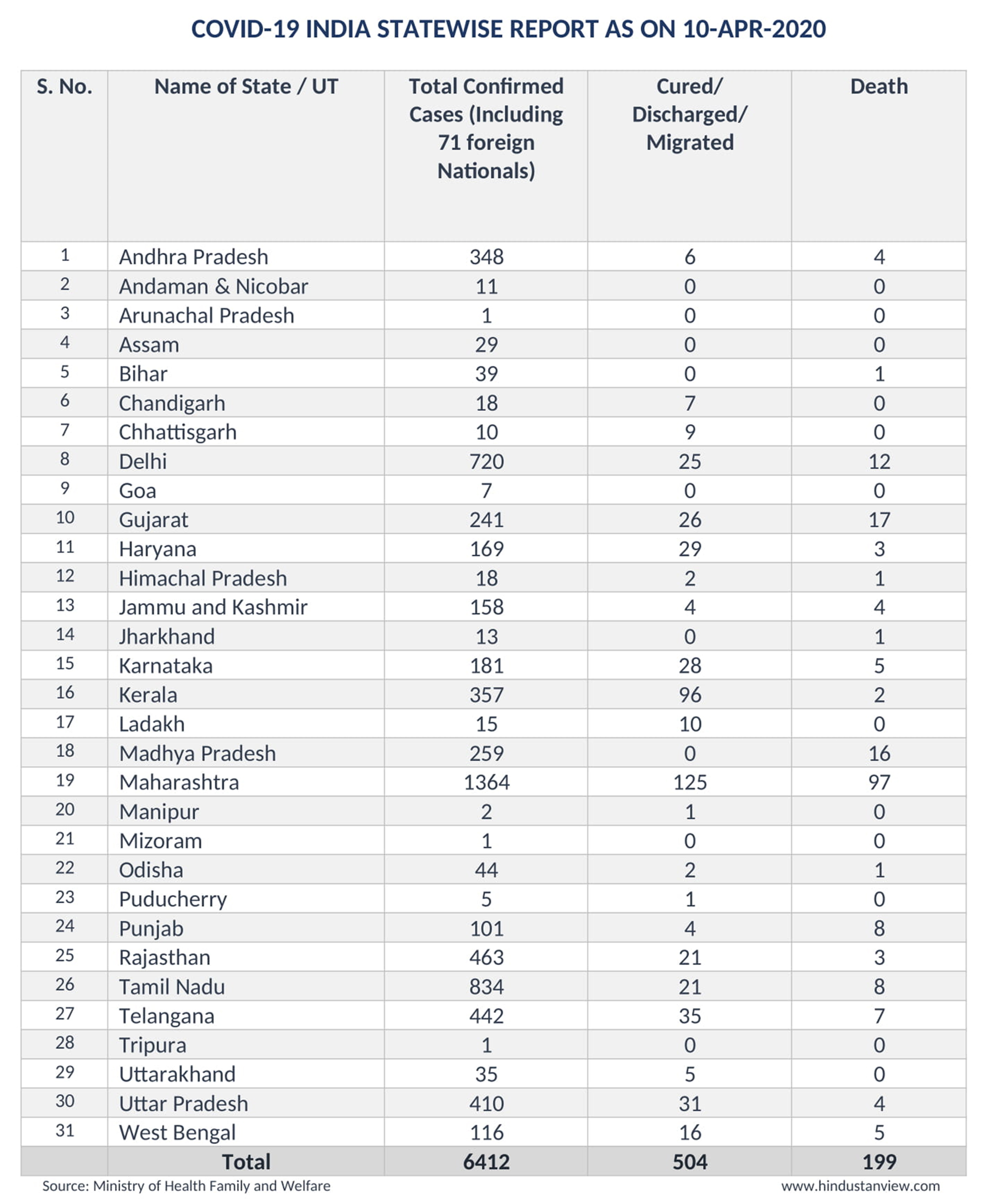 According to a study by the Indian Council of Medical Research, if the lockdown had not been announced in the country, India would face an Italy-like situation, as COVID-19 cases would escalate to 8.2 lakh. While currently, the number of infected cases is less than six thousand due to lockdown, more than 80 percent of the total cases are confined to only 78 districts.
The central government is now facing the tough choice of whether to extend the lockdown, which has put millions of people out of work in the country due to COVID-19, beyond April 14 or not. Several state governments have favored extending the lockdown. Odisha on Thursday became the first state to extend the ongoing 21-day lockdown by another two weeks to April 30.
Globally the death toll has reached 95,739 and the number of infections stands at 1,605,277, according to Worldometer data. The US remains the worst affected country with over 4.65 lakh cases, followed by Spain (1.53 lakh cases), Italy(1.43 lakh cases), France (1.18 lakh cases), and Germany (1.18 lakh cases). Italy has reported 18,279 deaths, US 16,684, and Spain 15,447 deaths from coronavirus.
Published: Hindustan View 10/04/2020